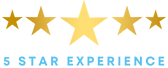 Do I need to provide anything?
We make everything easy for you, all we need from you is an accessible spigot if you want any exterior work done on your car.
Where are our detailing service areas?
We service Austin,TX including Cedar Park,TX, Round Rock, TX, and Bee Cave, TX FREE of charge.
Other Service Areas and Travel Fees:
Leander, TX................................$10
South Austin, TX (State HWY 71 & Below) ...$10
Georgetown, TX ............................$20
Hutto, TX..................................$30
Manor, TX .................................$30
Buda, TX...................................$40
Elgin, TX .................................$50
Bastrop....................................$60

What is the process for mobile window tinting?
1. Book an appointment for your premium window tinting service by calling us or booking through this site
2. We expertly hand-cut our tints to customize specifically to your vehicle
3. We're on our way to your garage fully equipped and ready to give you all the info on your cool window tint.
Don't have a garage? Book in-shop tinting!
4. A certified window tinting specialist installs your "Choice Unlimited Ceramic Tint" window tint to perfection!
What does the window tint lifetime warranty cover?
Our Lifetime Warranty covers the replacement of window tint for any air bubbles that may occur over the lifetime of your cars life span.
How long is this gonna take?
Car details will take 50-1 hr, SUV details will take 1hr-1:20 Truck details will take 1:20-1:30
Our Premium Detailing service takes between 2 & 2.5 hours to complete. If a service takes longer a $50 Excess grime fee will be applied
Do you have company packages?
Absolutely! You can receive information on our Business Fleet page or contact us directly at Jamesdeans@halloffamedetail.com
I live in an apartment, is that a problem?
Not at all, we will service your car at your apartment building!
What our customers are saying
Truly Impressed
"I did not know my car could get this close to brand new. Kelton and crew had to originally reschedule, and while I thought it would only take them 4 hours when they came, they were at it working hard on my car for almost 7 hours. Truly impressed, and did not expect them to be able to get all the dirt and sand I had in my trunk out. They were out there using tooth brushes to work at edges. Highly recommend and worth the price."
- Daniel B.
Looks Brand New!
"Wow!!!! I'm truly impressed and blown away. Our car was covered in dog hair and sand and now it looks brand new! Jaden did an incredible job. You can tell they really care about what they do and how they do it. I highly recommend them! It was so nice to have them come to our home to clean the car instead of going and waiting somewhere. I was able to work from home while they cleaned and detailed our car. Jaden really took our car from dog-lived in-crumbs everywhere-full of smudges to a seriously clean and beautiful looking brand new interiors. I'm so happy!"
- Cassandra K.
Highly Recommend
"2 Years ago I received a ceramic coating from this company along with removing some paint swirls and blemishes. I promised that if the ceramic coating held up I would leave the best review I could. The service from hall of fame has left my paint shiny and without scratches for literally 2 years straight and counting! I had originally got a 1 year coating but it is outlasting its time. Today I decided to return to hall of fame for their mobile window tinting service, and they crushed that too!! My car looks so different with window tint, but in a good way. I highly recommend them for any service available on their website."
- Monyce F.